Members of the Blogging Mamas Network have been expressing a drive to bring more content back to their blogs.  So, we're going to work on it together and incorporate our BMN Featured Member of the Week as a Co-Host to the new weekly series, BMN Gets Contently Creative!
 Each Wednesday we'll share a new blog prompt to help spark some content creativity back into your blog, or keep you on the content path!
It's super simple to participate.
Simply link up a new [or old] post that fits the week's theme.   We'd love if you wanted to add the linky or share that you're linking up with a link to this post!
Then, visit your fellow bloggers and encourage their creative content by commenting and/or sharing the posts that you love through social media!
Although old posts are more than welcome, we hope that the writing prompts will encourage you to get contently creative with new posts too!
Feel free to grab the code and add the linky to your post too!
The pictures with the most click-throughs will be made into a pinnable image to bring more traffic to this Content Hop!
  This week's co-host is Laura from mama pure.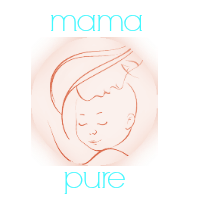 This week's content topic is all about Making Memories.  Laura is sharing with us Tips for Planning Your Maternity Photo Shoot.  A Maternity Photo Shoot is DEFINITELY a way to make memories and she has some fabulous ideas for you!
Now it's your turn – share with us one of YOUR posts in the linky below!   Whether you're sharing a story about a special memory, a picture of how you're making memories this week, OR a post that can help others make memories… anything!  Let's get Contently Creative!